THE SCIENCE OF RISK-NEUTRALISATION™
All year round, the World Protection Forum™ organises Cindynics courses. Cindynics, or the Science of Risk-Neutralisation™, provide participants with the theoretical and practical fundamentals on how to implement the best risk defense strategies.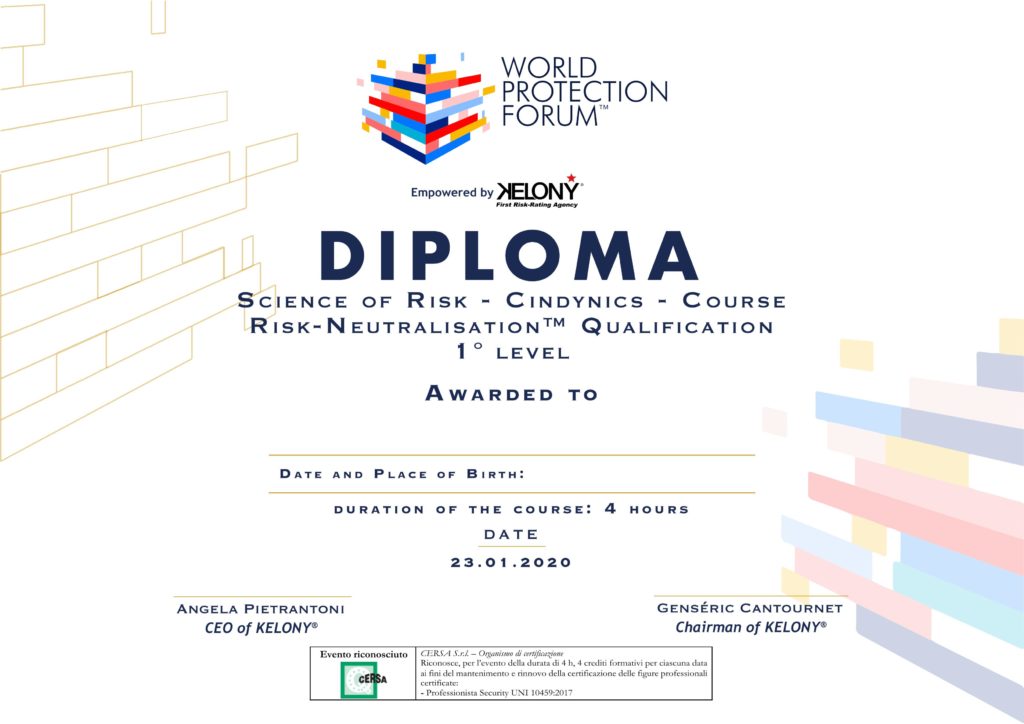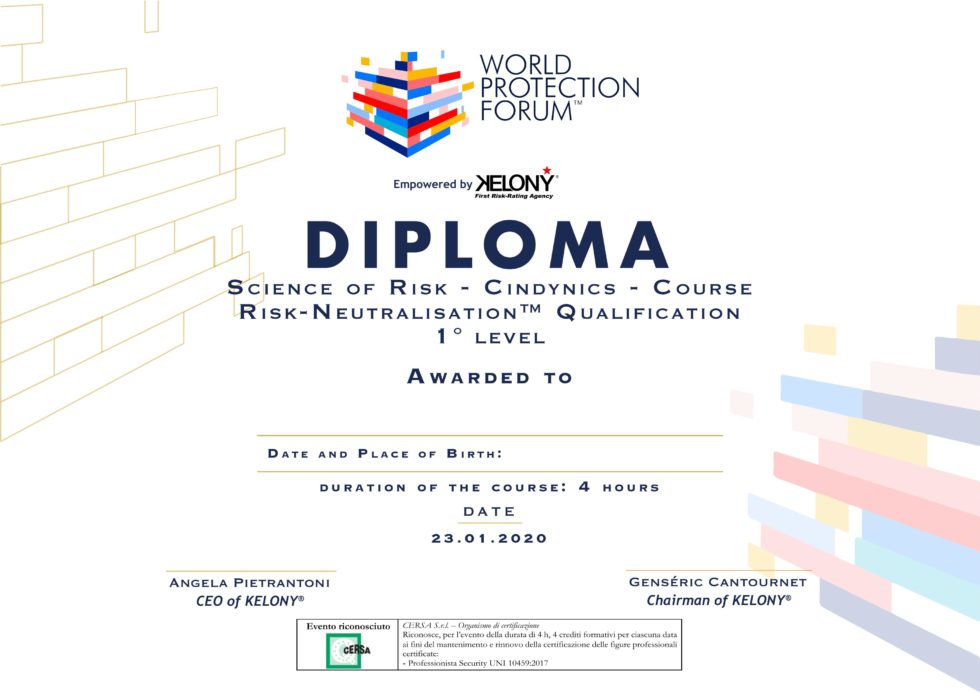 The World Protection Forum™ delivers the Cindynics Diploma, Science of Risk-Neutralization™ Qualification, which is already a recognised professional training diploma in some European countries.